Throwback to summer 2015. After shooting a wedding in South Dakota we spent a few days in the Black Hills hiking and camping. We saw a ton of wildlife on a drive through the Custer State Park Wildlife Loop and camped two nights in the park, one of them at picturesque Sylvan Lake. We set out to climb the highest peak in the U.S. east of the Rockies in two days and, through a series of unfortunate events, did it in one. Feeling a little tired and sore from our death march, we decided to just pass through the Badlands rather than camp. It's a long drive from almost everywhere but the Black Hills area is definitely worth a visit. ProTip: make sure you read a topo map before doing any hiking; those hills are mountains.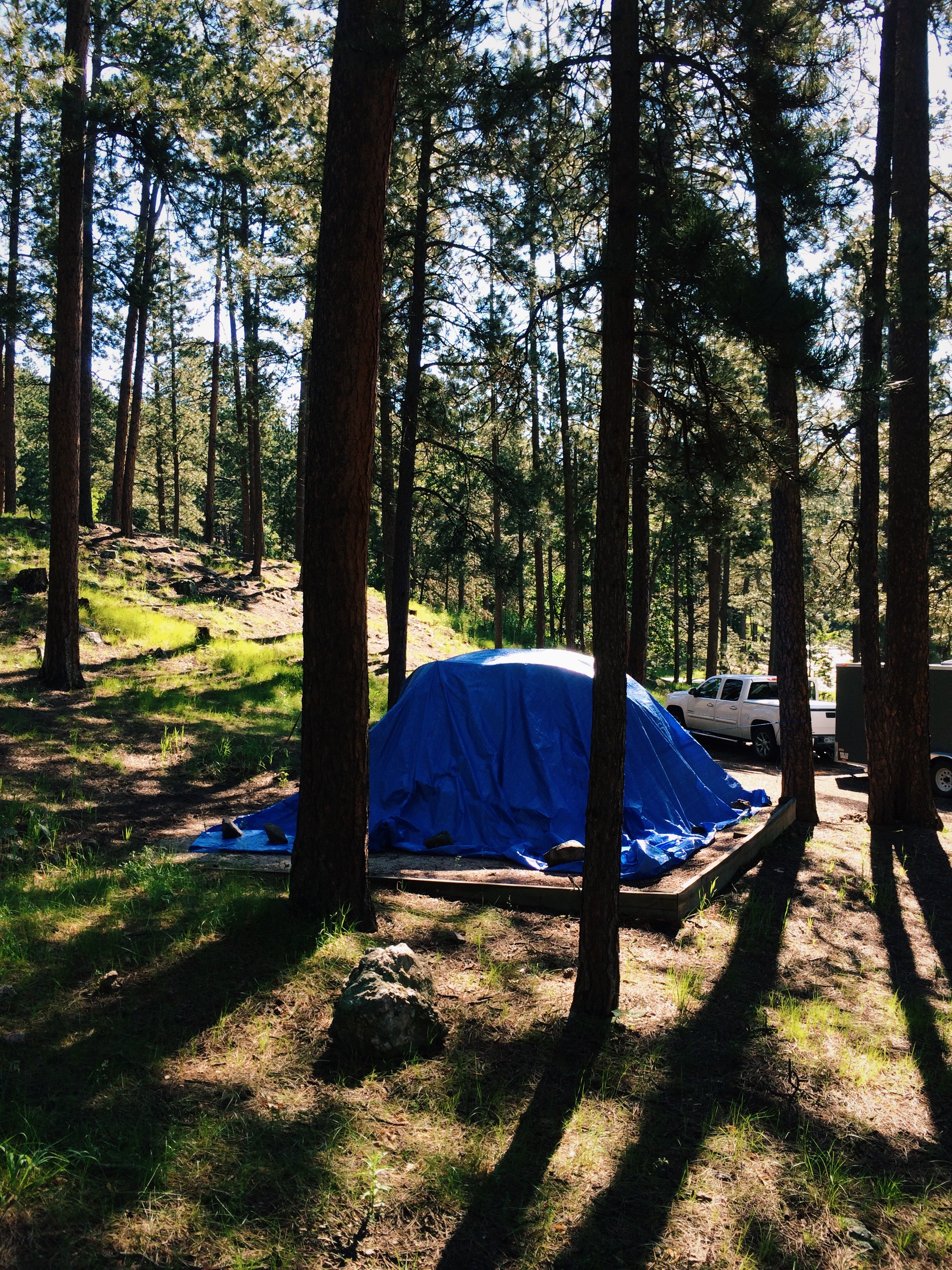 South Dakota DIY tent fly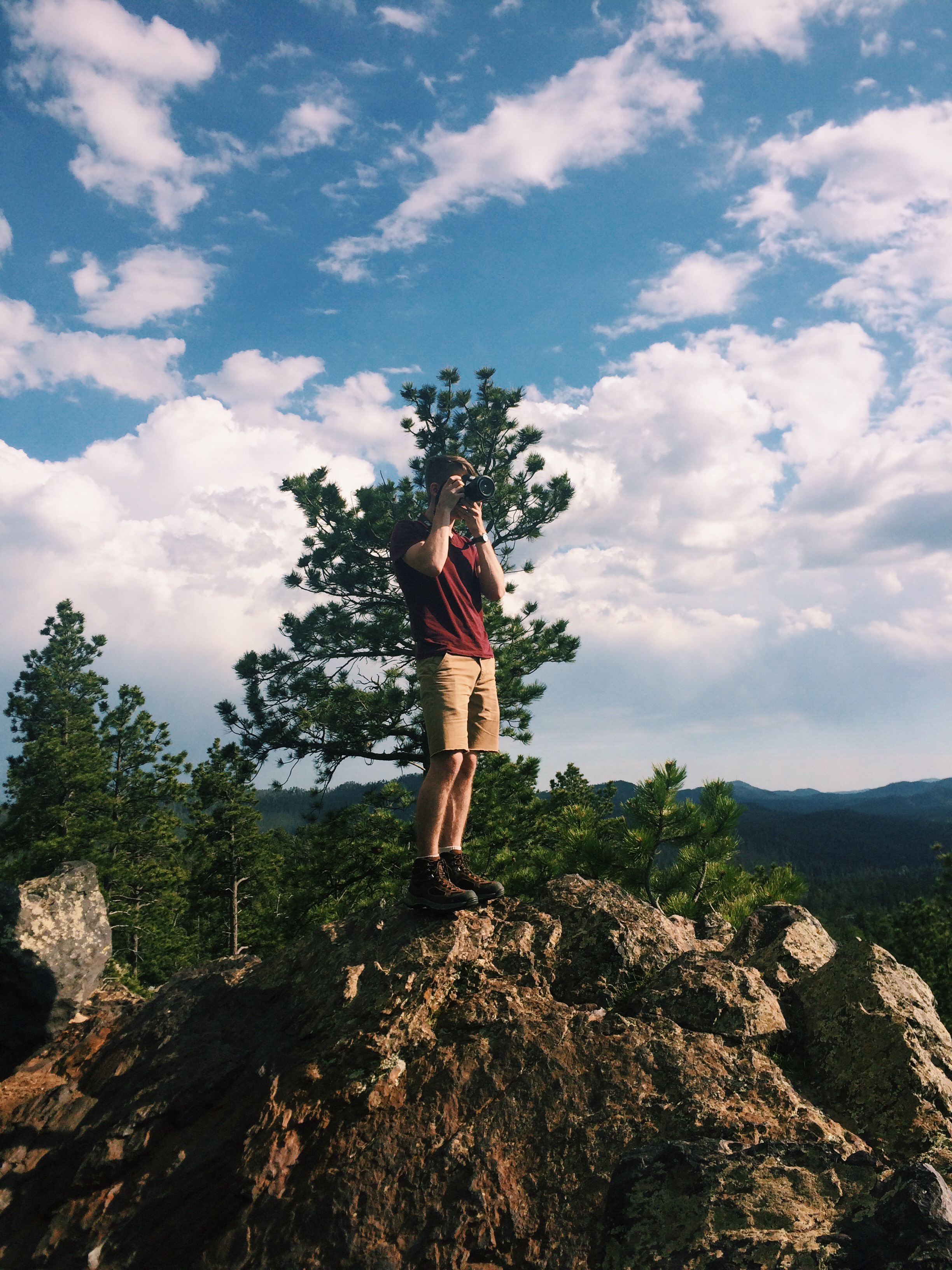 Our overnight trip turned into a 1 day 16.5 mile, 10.5 hour excursion carrying too much weight with some nice elevation gains. Memorable!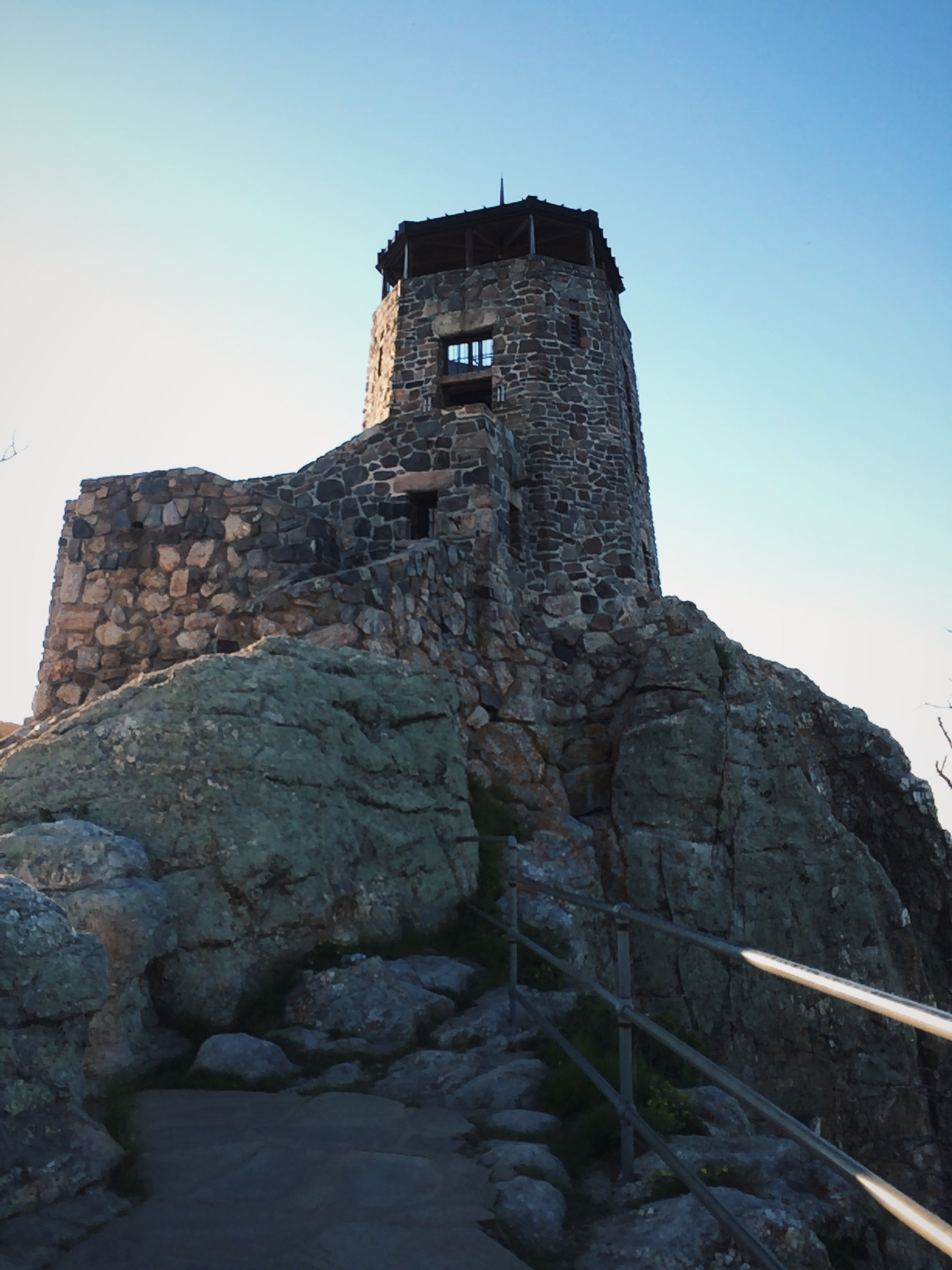 At the top of Harney Peak. The Civilian Conservation Corps finished the fire tower in 1938.
And a quick stop in the Badlands